Injury Lawyers · Motor Vehicle Accidents
Personal Injury Lawyers for Motor Vehicle Accident Victims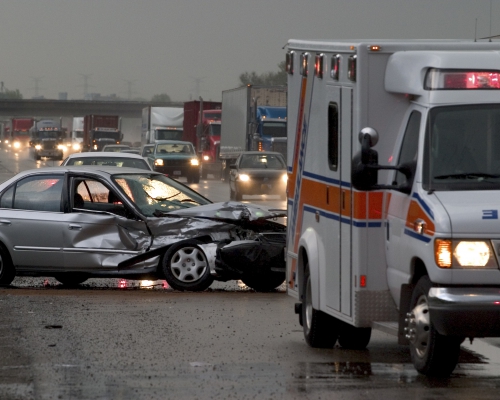 Before starting MacIsaac Gow LLP we worked for over 10 years on behalf of insurance companies and hundreds of at-fault drivers. We are well suited to represent your interests and achieve the highest level of compensation for you.
Your rights following a motor vehicle accident, and ability to receive compensation, are heavily regulated by the Ontario government.
If you are involved in a car accident, you are entitled to be paid for the costs of your treatment. You may also be entitled to payment for lost wages and assistance with your day-to-day needs. We will help you understand your rights and ensure that you receive all payments that you are entitled too.
You may be entitled to a payment for your pain and suffering. The tests involved in determining your right to compensation are complex. Let us help you by using our extensive experience to achieve the best possible results!
Compensation
If you have been in a motor vehicle accident in Ontario, there are two ways to seek compensation. The first way is through an accident benefit claim. The second is a claim against the owner or driver of the vehicle that caused the accident to occur.
Accident Benefits
Whether the accident was your fault or not, or whether you were a driver, passenger or pedestrian who was injured, you are entitled to Accident Benefits. What this means is that you can file a claim against your own insurance company for various benefits under the Statutory Automobile Insurance Act ("SABS"). The benefits include Medical, Rehabilitation and Attendant Care Benefits, Income Replacement Benefits, Non-Earner Benefits, and Caregiver Benefits, among others.
You must notify your insurance company within seven days of when the accident occurred for Accident Benefits.
Tort Claim
Another avenue to receive compensation for a motor vehicle accident is by bringing a lawsuit against the person who is at fault. This will provide you the opportunity to receive compensation from anyone who contributed to the accident. You can claim compensation for pain and suffering (commonly referred to as general damages), income loss, housekeeping costs, healthcare costs, and out of pocket expenses, among other things.
Limitation Period
In Ontario, you have two years from the date your injury was discovered to bring forward a lawsuit. If this is not done, you may never be able to bring a claim for your injuries. That is why it is important to immediately speak to a lawyer following an accident. They will advise you on the best course of action to ensure no important limitation periods are missed. The earlier you seek legal help the better!
Threshold test and Deductible
Most people are unaware that in Ontario, there is a threshold test and statutory deductible. To meet the threshold test, you must suffer a serious permanent impairment of an important physical and/or psychological function. This is a high threshold and what is ultimately considered is how your life has been altered as a result of the accident.
The statutory deductible is currently 39,754.31, meaning the insurer of the person who caused the accident is entitled to deduct this amount from your pain and suffering compensation. If the damage award is more than $132,513.28, you are entitled to 100% of your pain and suffering compensation, with no deductions being made to the defendant's insurer.
All sounds a little confusing? We know. That is why our team at MacIsaac Gow is here to help you! Leave it up to us to get you the compensation you deserve.
Talk to Us
Areas We Served
I am extremely grateful to Fraser Gow for his dedication and genuine concern for me and my case. He showed empathy and advocated for me from the very beginning! I always felt like I was in great care and represented by the best law firm! Fraser, words alone cannot express my gratitude to you…but THANK YOU! Without a doubt, I highly recommend him!
The staff of this law firm has been an excellent and very cooperative. Especially Mr. Fraser Gow made me very comfortable, he has been very patient while listening to my views and he has been explaining very clearly the step by step process about my car accident case. He has been delivering the goods with on par excellence.Job well done.I highly recommend this law firm.
Abdul Vahab Farjana Begum
12:12 29 Sep 22
Thank you to Fraser Gow and his team for all their efforts and hard work. They were amazing to work with. Fraser was professional and went above and beyond to make sure I understood the process. I highly recommend Fraser and his team!
Great experience dealing with this law firm. Fraser himself is a pleasure to do business with, and honest and straightforward. He explained everything well and was with me every step of the way. Kudos for a job well done. Highly recommended this firm.
Jay Pillai
16:49 22 Jun 22
I used Fraser Gow for a personal injury lawsuit. This guy was kind and compassionate, explained the whole process many times over with no hesitation until I fully understood the process.Covid held thing up for us, but finally after all said and done I agreed with a settlement and have been paid out.Thanks Fraser and team
Mike Aitken
21:25 24 Aug 22
MacIsaac Gow LLP Key to Your Legal Success
Past results are not necessarily indicative of future results.