Why You Should Seek the Guidance of a Personal Injury Lawyer
A personal injury can be a life-altering experience that affects your physical well-being, financial stability and emotional state. Having a knowledgeable legal advocate by your side is crucial, someone who can help understand the complexities of the legal process and fight for the compensation you rightfully deserve. Hiring a personal injury lawyer ensures the protection of your rights and the representation of a knowledgeable professional who prioritizes your best interests.
At MacIsaac Gow LLP, we have extensive experience handling various personal injury cases in Mississauga. Whether you've been involved in a car accident, slipped and fallen, experienced a workplace mishap, or faced any other personal injury incident, our team is well-prepared to offer you the necessary legal guidance and representation. We truly understand the physical, emotional, and financial toll these injuries can take on your life, and we are fully committed to helping you secure the compensation you deserve.
How MacIsaac Gow LLP Protects Your Rights and Fights for Your Cause
When you choose MacIsaac Gow LLP as your personal injury lawyer in Mississauga, you can rest assured that your rights and best interests are our top priorities. Our dedicated team of professionals will tirelessly work to build a strong case on your behalf. We will help you gather additional evidence, conduct thorough witness interviews, and leverage our legal expertise to establish liability and demonstrate the full extent of your injuries.
We recognize that every personal injury case is unique and approach each with meticulous attention to detail. Our experienced lawyers provide personalized guidance and unwavering support throughout the legal process. You will be well informed about your options and rights at every stage, ensuring you clearly understand the proceedings. We skillfully handle all negotiations with insurance companies, opposing parties, and other entities involved to secure a fair settlement that covers your medical expenses, lost wages, pain and suffering, and other damages you may have incurred.
Understanding the Financial Impact of Serious Injuries and Pursuing Appropriate Compensation
The financial implications of a severe personal injury can extend well beyond immediate medical expenses. The aftermath of an accident often involves ongoing medical treatments, rehabilitation, therapy, and potential loss of income due to disability or reduced work capacity. It is essential to consider the long-term financial impact and take necessary steps to seek suitable compensation, ensuring you receive the required support to rebuild your life.
At MacIsaac Gow LLP, we fully comprehend the financial challenges you may face due to a severe injury. Our team of personal injury lawyers is well-versed in assessing the complete scope of your damages, including medical expenses, future medical needs, lost earning capacity, and other financial losses. We will diligently work to build a compelling case that accurately represents the financial repercussions of your injury. We aim to secure a fair settlement or pursue litigation, if required, to ensure you receive the compensation you deserve.
If you are searching for information on a specific product or service, feel free to call and speak with one of our highly experienced staff.
MacIsaac Gow LLP is here to help.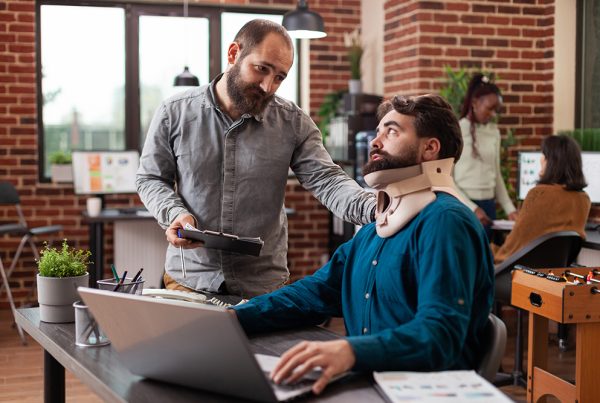 Unveiling the Truth: Common Myths about Personal Injury Lawsuits
Personal injury lawsuits are often surrounded by myths and misconceptions that can cause confusion for many individuals. It's important to note that personal injury law is complex and can be difficult to understand. In this…
I am extremely grateful to Fraser Gow for his dedication and genuine concern for me and my case. He showed empathy and advocated for me from the very beginning! I always felt like I was in great care and represented by the best law firm! Fraser, words alone cannot express my gratitude to you…but THANK YOU! Without a doubt, I highly recommend him!
The staff of this law firm has been an excellent and very cooperative. Especially Mr. Fraser Gow made me very comfortable, he has been very patient while listening to my views and he has been explaining very clearly the step by step process about my car accident case. He has been delivering the goods with on par excellence.Job well done.I highly recommend this law firm.
Abdul Vahab Farjana Begum
12:12 29 Sep 22
Thank you to Fraser Gow and his team for all their efforts and hard work. They were amazing to work with. Fraser was professional and went above and beyond to make sure I understood the process. I highly recommend Fraser and his team!
Great experience dealing with this law firm. Fraser himself is a pleasure to do business with, and honest and straightforward. He explained everything well and was with me every step of the way. Kudos for a job well done. Highly recommended this firm.
Jay Pillai
16:49 22 Jun 22
I used Fraser Gow for a personal injury lawsuit. This guy was kind and compassionate, explained the whole process many times over with no hesitation until I fully understood the process.Covid held thing up for us, but finally after all said and done I agreed with a settlement and have been paid out.Thanks Fraser and team
Mike Aitken
21:25 24 Aug 22
MacIsaac Gow LLP Key to Your Legal Success
Past results are not necessarily indicative of future results.