Car Accident Lawyer
If you or a loved one have suffered as a result of a car accident and are seeking a professional "Car Accident Lawyer", then you can trust the experts here at MacIsaac Gow LLP.  When it comes to car accident lawyers, you will want to work with one that is experienced in successfully representing their clients in car accident cases.  Our team knows the ins and outs of car accident and personal injury law, having won compensation for many car accident victims.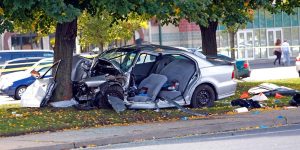 The ability to receive compensation for car accident injuries is heavily regulated by the Ontario government.   However, If you are involved in a car accident, you are entitled to be paid for the costs of your treatment. You may also be entitled to payment for lost wages and assistance with your day-to-day responsibilities. We will help you understand your rights and ensure that you receive all payments that you are entitled too.
You may be entitled to a payment for your pain and suffering. The tests involved in determining your right to compensation are complex. Let us help you by using our extensive experience to achieve maximum results.
Have a question or concern regarding our car accident lawyers or another one of our services?  Simply give our team a call today to speak with an experienced law professional.